Here we go again! Chinas first ever snowboarding contest, the Nanshan Open continues its hot streak as one of the most talked about events in China as it enters its 17th year. Yes, 17 years of fun and progression under our belt.
With Beijing hosting the Winter Olympics in 2022, snowboarding is rapidly gaining a huge fan base in China and the Nanshan Open always was and still is where a lot of locals get their first taste of the sport in person.
---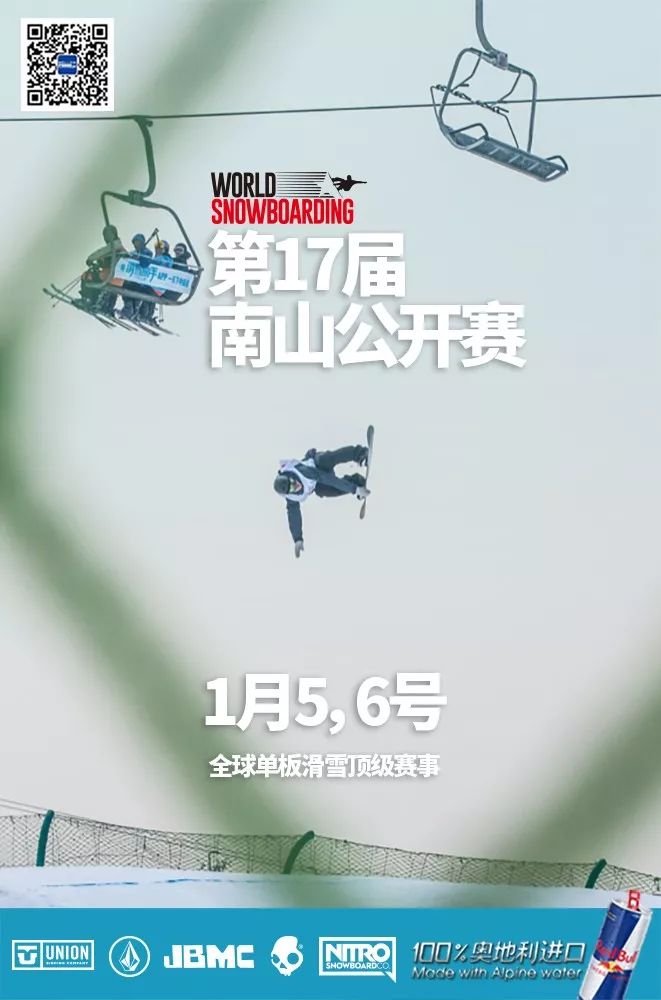 The local Mellowparks.cn park and event crew put together one of Asia¡¯s top slopestyle terrain parks, combining a perfectly shaped double kicker line with creative jib features, all located in the Nanshan Mellow Park just outside of Beijing.
As a true ¡®by-riders-for-riders¡¯ event, the organisers are no desk-jockeys, seen testing the kickers themselves on training day.
It¡¯s clear this team shares a strong passion, surrounding the event with a truly friendly and enjoyable atmosphere!
We offer locals an opportunity to shred a perfect park with their friends, get World Snowboarding Tour Ranking points and a decent prize purse as well! See you on the 5th!
第16届南山公开赛冠军(Kaito):
---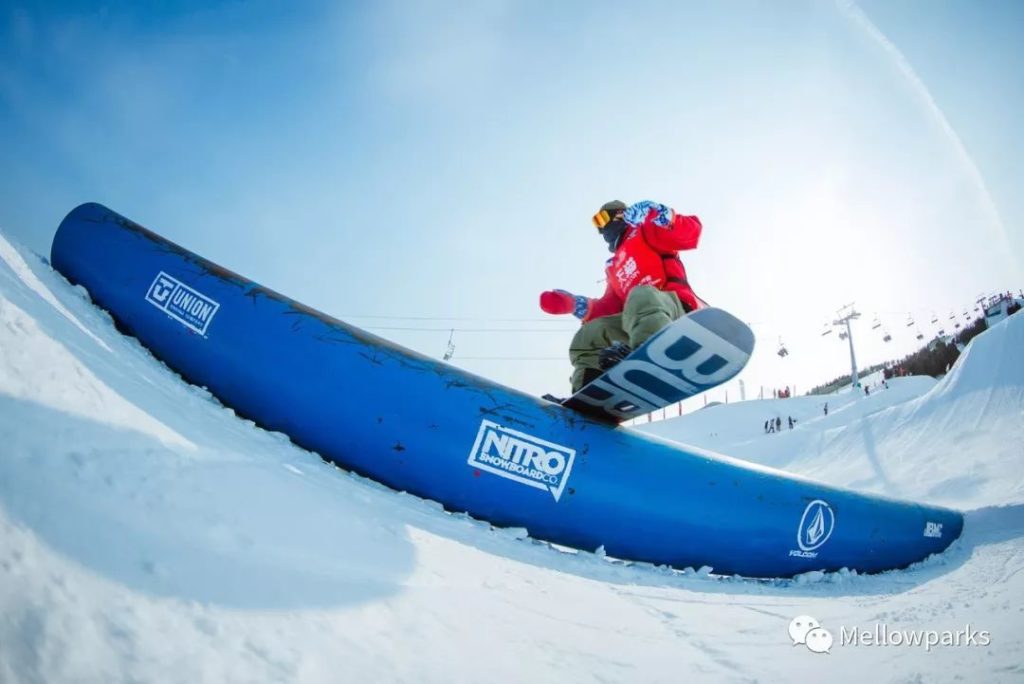 EVENT RUNDOWN
---
---
17th Nanshan Open, World Snowboarding National Event, Trainings Day (Saturday, 5th of January 2019)
Event open to everybody (male only event, female encouraged to participate. Best female receives prize in kind.)

09:30 – 10:30 Sign up 
10:30 – 12:00 Training
12:00 – 13:00 Lunch break and park maintenance
13:00 – 15:30 Training with Photographers on site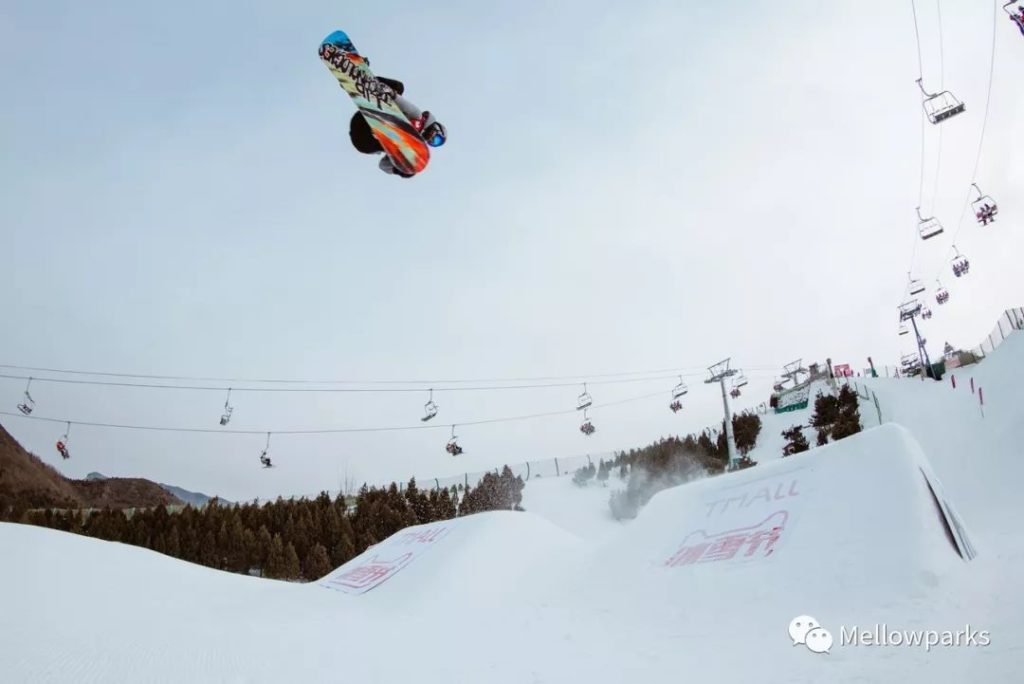 17th Nanshan Open, World Snowboarding National Event (Sunday, 6th of January 2019)
---
Prizes
1st = RMB 8.000 + prizes in kind / World Snowboarding Points List (WSPL) points
2nd = RMB 4.000 + prizes in kind / WSPL points
3rd = RMB 3.000 + prizes in kind / WSPL points
4th = RMB 1.000 + prizes in kind / WSPL points
(All participants receive WSPL points)
Best female receives prizes in kind
Open to everybody. Each rider will have two runs; the best one of the two counts. The top 4 riders will progress into afternoon¡¯s super final with two runs, best one counting as final score.
09:30 – 10:30 Warm up
10:30 – 12:30 1st and 2nd run
12:30 – 13:30 Lunch break and park maintenance
13:30 Announcement top 4 male for super finals
13:30 – 14:00 Warm Up and open riding
14:00 – 14:30 Super Final (top 4, 2 runs)
14:45 Prize Giving
Other
Speaker: Zdarsky Stephan (AUT)
Starters: Yunfei (PRC)
Headjudge: Ishi San (JPN)
Judges: Huang Marco (PRC), Mi Mark (PRC)
Tabulation and Points: Huxue (PRC)

---
JUDGING CRITERIA
Slopestyle (choose your line): Judges will be looking at
• Execution, including take off, maneuver control, landing, style
• Difficulty
• Amplitude
• Variety
• Combinations
• Risk
• Progression
• Technical Nature
A little history
It began over a decade ago as the ¡®Nanshan Open¡¯, when a small group of friends threw the first snowboard competition ever held on Chinese soil with just a handful of riders and a case of beer as the top prize. As the contest has evolved and grew the following years, it earned global recognition in 2007 as a 3Star stop on the World Snowboard Tour. The Nanshan Open has ¡®leveled up¡¯ since then to International Level status, and is now one of the largest slopestyle competition in Asia on the World Snowboarding Tour. 
The event has hosted a who¡¯s-who of up-and-coming riders, including numerous Olympians, Transworld¡¯s ¡®Rookie of the Year¡¯ Austin Smith, female superstars Hana Beaman and Leanne Pelosi, along with the Isenseven, Nitro RoadWarriors and Pirate Movie Productions film crews. Not to forget the former Air & Style overall winner Marcus Kleveland of course. So many names and good shredders have visited us over the years it could fill a book.

Past winners of the event include Kaito Hamada (2017), Billtoft Ludvig (2016), Mons Roisland (2015), Mathias Weissenbacher (2014), Jeremy Thompson (2013), Juuso Laivisto (2012 and 2010), Janne Korpi (2011) Freddy Austbo (2009), Jakob Wilhelmson (2008) and Hampus Mosesson (2007), with a ¡®guest judge¡¯ line-up equally impressive including Travis Parker, Michi Albin, Ingemar Backman and Scotty Wittlake.
What the riders say
The Nanshan Open in China was amazing. From the moment we arrived in Beijing we were taken care of so well. Amazing dinners every night, nice hotels and we got to do lots of touristy stuff¡­ The comp was fun too, definitely one of my better snowboarding experiences¡± – Nick Brown, 2010
¡°It was for me the best competition of the season, really good time – whole week, good crowd, crazy parties¡­ and I won!¡± – Mathias Weissenbacher, 2014
¡°Absolute best time ever! I hope I can come to this competition every year for the rest of my life¡­¡± – Ian Thorley, 2013, 2014
¡°Going to China was awesome. I broke my nose, split it open, jacked my ankle up, but I had a great time. It was a super rad experience.¡± – Hana Beaman, 2013
---