With winter fast approaching, join us inside the big Qiaobo fridge for one last summer shred with the King of the Park competition!
This October 19th we kick summer away with an afternoon jam session to find the ultimate summer shredder (and shreddette) to crown King and Queen of the Park.
We'll be pumping tunes and good vibes throughout the park all day long, with a ton of spot prizes from Capita, Deeluxe, Volcom, dB and Union!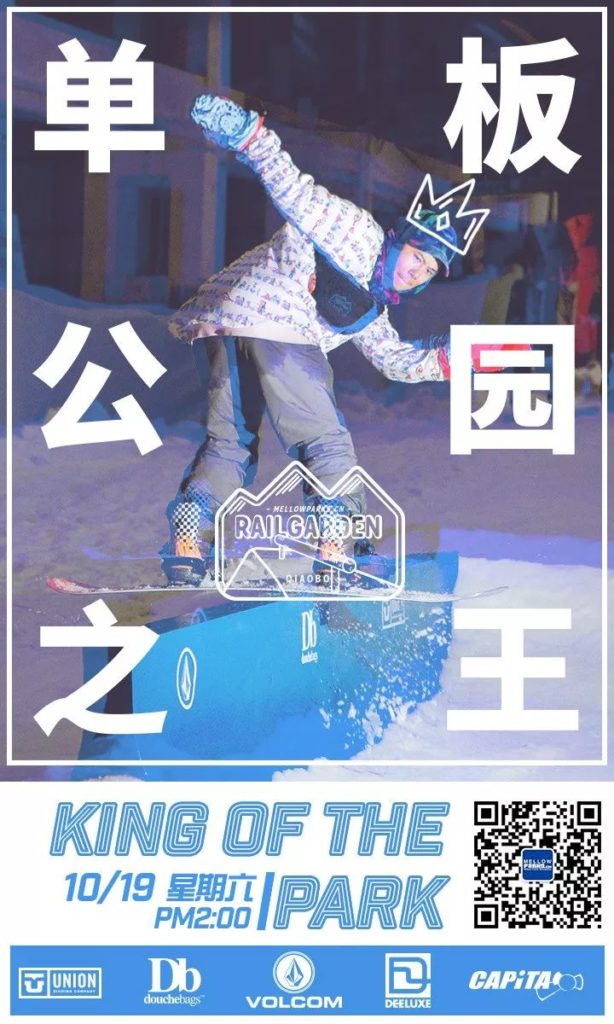 What: King of the Park When: October 19th, 2019, 2:00pm Where: Qiaobo Railgarden, Qiaobo Ice & Snow World, 6 Shun'an Lu, Shunyi, Beijing